One of the best lessons I've learned in UAE via my dear friend Dr. Abdulla al Karam of KHDA is that "the desire for happiness is what binds us all together" and while we all have different experiences and expectations, friendship is the secret sauce that makes our world and our lives so delicious and satisfying – it is the human glue that binds our souls.
Just five years ago, I arrived in UAE, a stranger in a foreign land, little did I know, I would find my second home. Here I was able to share my stories, my experiences and my passion, purpose and hope with people from all around the world. Simply put, the common denominator was empathy and compassion; the fundamentals of friendship. Today, I am planting seeds and growing happy, healthy children across The Emirates. And here, in the one of the most diverse communities in the world, friendship has taught me that what binds us together is far greater than our differences; and that our collective human potential, is the greatest resource in the world!
As a little child, I grew up believing that we must love people and not things; that relationships with people are our most precious possessions – things that could not be willed but instead were built over time with trust and commitment truly define who we are. Every day and even every crisis, presents a new opportunity. Today, we celebrate the International Day of Friendship and I too, celebrate all of my international friendships and all of you!
To think that this Bronx, New York, son of an immigrant calls The Sustainable City his second home, that I work with an amazing network of international schools via Esol Education, that I call HH The Green Sheikh my brother, and that through Emirates Literature Foundation, I have been able to make friends and inspire people all across The Emirates and outwardly to the world speaks to the power of friendship – one person and one relationship at a time; together we can light the world! Now more than ever, we are global citizens, colleagues, and collaborators. I am so grateful for our friendship!
In this age of the COVID Virus, we have learned many lessons, and while the world is staying apart, we are also coming together. We understand that our lives together are a journey without an end and that our friends are like the stars – they guide us day and night whether we see them or not. We are leveraging technology, relationships and each other to unite in ways that were unimaginable – we can grow separately and infinitely without growing apart. Whether in person or via Zoom, I'm proud to celebrate all of us and be a seed spreader and peace promoter! Together, we make epic happen!
Human spirit and capacity are undeniable! Now more than ever, I want friendship to be contagious, for our collective spirit to be the anti-virus, and for compassion, trust and understanding to be our new shared curriculum and language.
Favourite childhood book? Jonathan and The Dragon by Irwin Shapiro
Favourite book right now? Spirit of Altruism by HH Green Sheikh
Favourite lesson at school? Seed Propagation and Reading to Plants
Favourite animal/lifeform? Camels and Sunflowers / Edible Plants
Favourite hero/heroine? My Father / My Grandmothers / Michelle Obama / Maya Angelou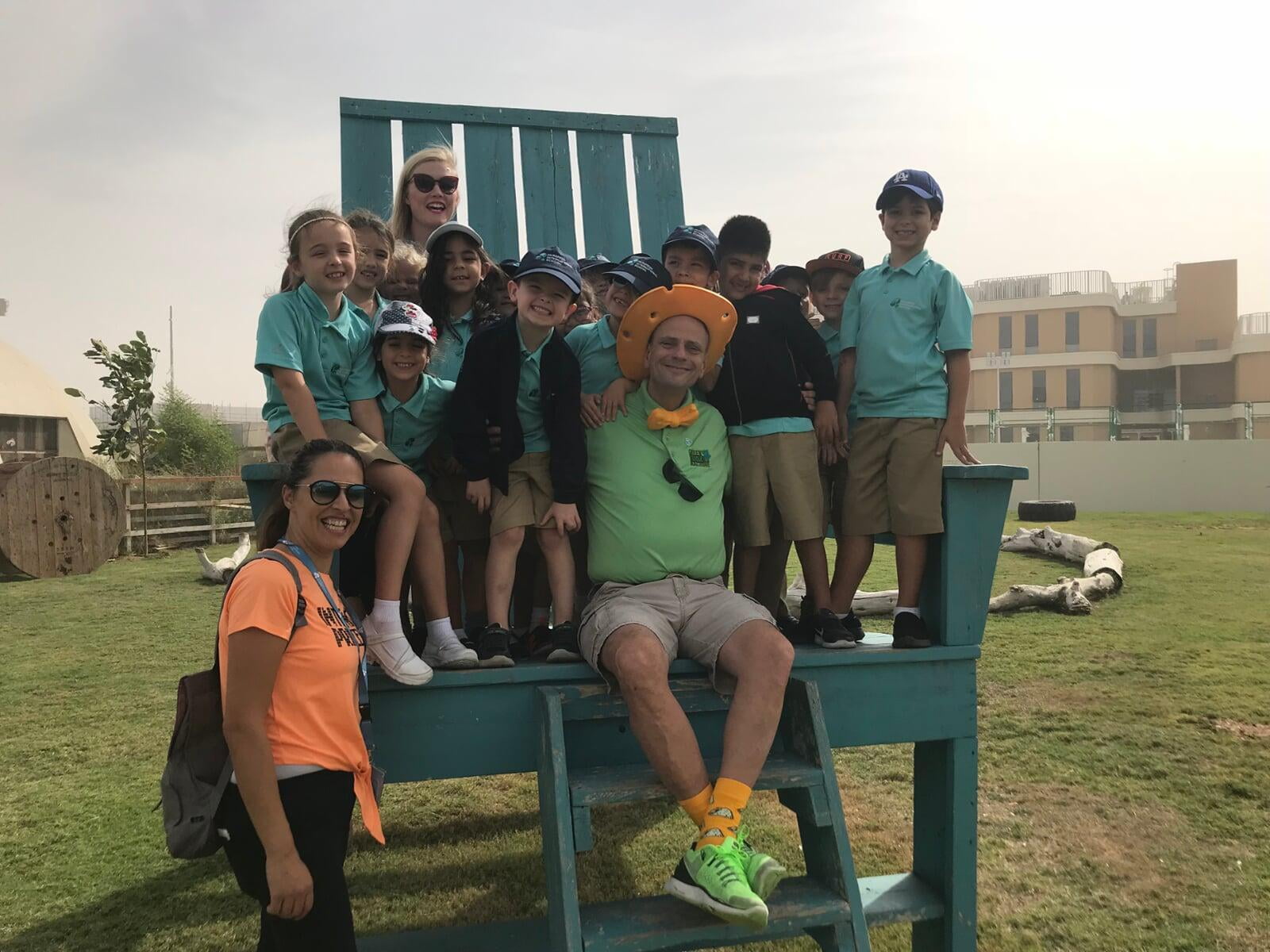 Stephen Ritz in an educator, urban farmer, author, founder of Green Bronx Machine and part time resident of UAE at The Sustainable City where he works as Director of Health, Wellness and Education for Esol Education. He was a Top Ten Finalist in the Global Teacher Prize. He has worked with KHDA, presented at Emirates Festival of Literature, Sharjah Book Fair, Abu Dhabi International Book Fair and scores of schools across The Emirates – all to standing ovations. Presently, he is working on series of UAE based children's books and environmental initiatives with his adopted brother, HH The Green Sheikh. He loves riding camels, eating hummus, urban farming and is super excited about Expo 2020. Follow Stephen across all social platforms @StephenRitz or email him at stephen@stephenritz.com.